Are you at increased risk of abnormal blood clots?
The DNA Thrombotic Risk Test can tell you just that.
Includes variant in F5, F2 and MTHFR genes

100% private and confidential online results

Painless sample collection

Are you at increased risk of life-threatening blood clots?
Collection method: Buccal swab
Detailed Description
Thrombosis is the formation of a blood clot inside a blood vessel, preventing the flow of blood through the circulatory system. Deep vein thrombosis (DVT) is the most common form of venous thrombosis (blood clot). DVT refers to a clot in a deep vein and it often happens in the leg. Symptoms in the affected area include pain, swelling, redness and warmth.
If you suspect a DVT you should contact a doctor as soon as possible, because sometimes the clot may break loose and travel to other parts of the body.
If the clot travels to the lungs, it can block essential blood vessels. This life-threatening complication is known as a pulmonary embolism (PE). Symptoms include a sudden shortness of breath, chest pain, coughing up blood-streaked mucus and a rapid heartbeat.
If the clot travels to the brain, it is also extremely dangerous and can potentially cause a cerebral venous thrombosis. Symptoms include impaired speech, difficulty moving parts of the body, vision problems and severe headaches.
Every year, more people die from a blood-clotting problem than breast cancer and HIV combined. All that is needed is a simple mouth swab to uncover your risk with this DNA test.
Genetic changes in three genes are analyzed in this thrombotic risk test. Each change contributes to an increased risk of thrombosis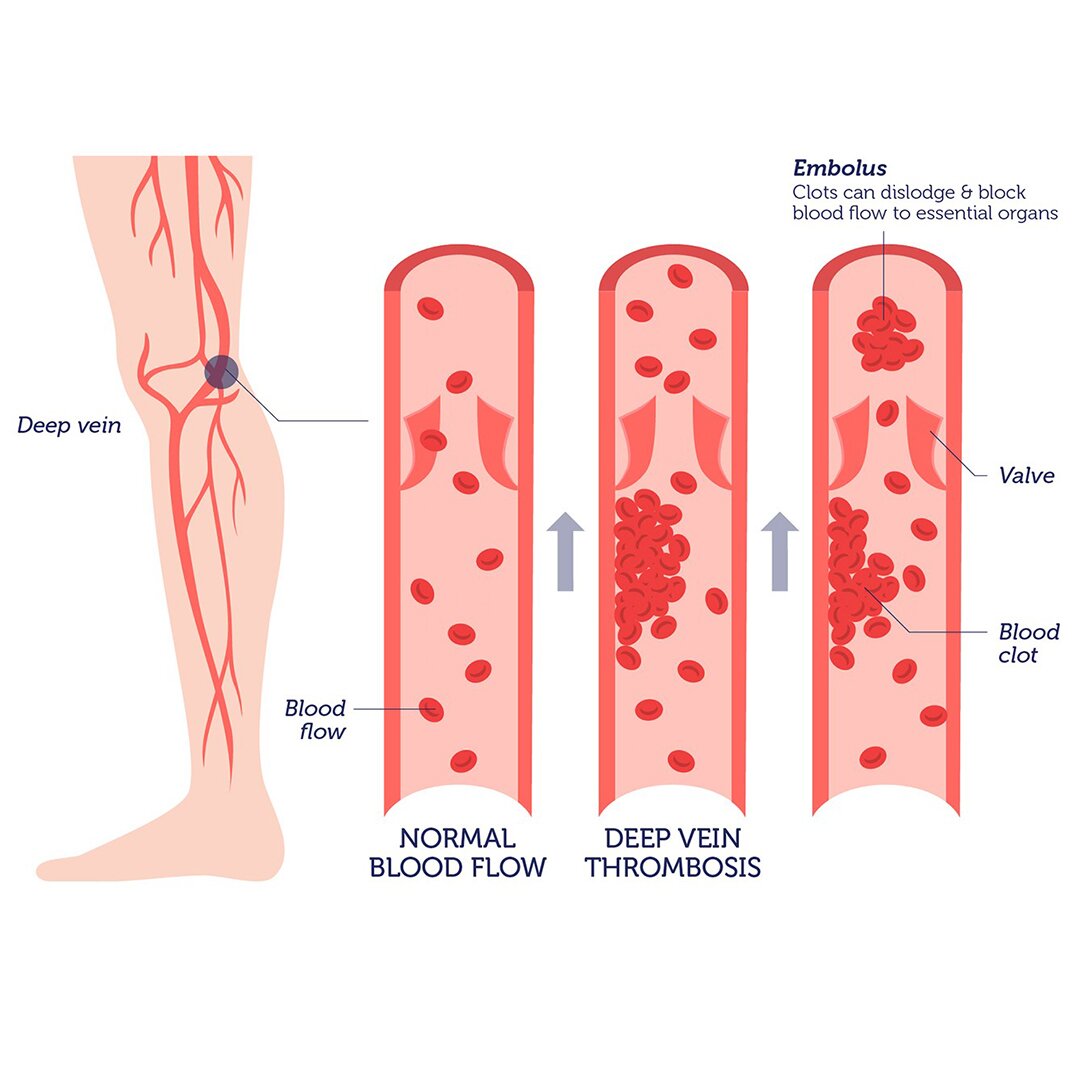 jQuery('a.elementor-accordion-title:empty').parent().hide();
Step 1: Order test kit online
Step 2: Collect DNA sample using a painless mouth swab, and mail to the lab in the provided return envelope
Step 3: Receive your results online